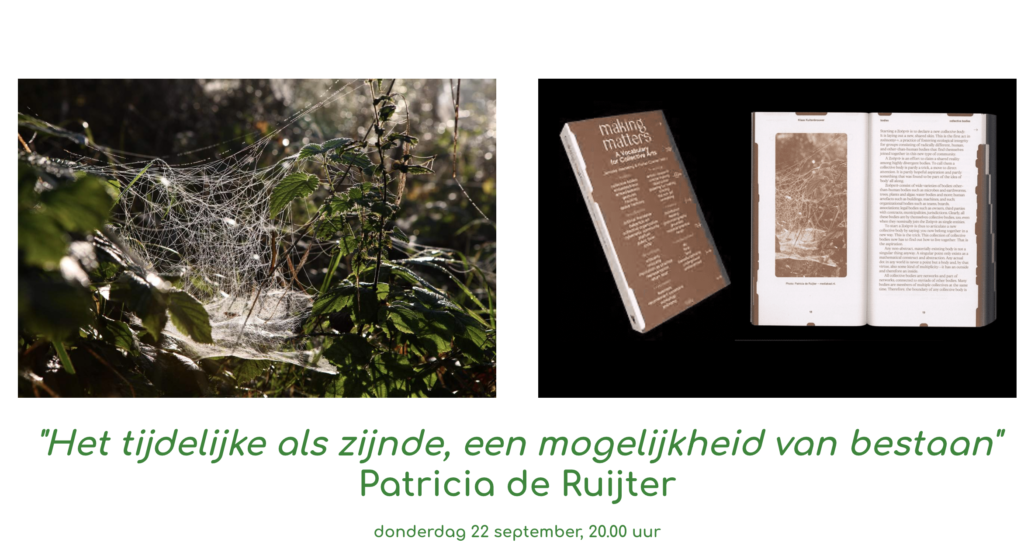 BIOGRAPHY
Patricia de Ruijter, Weert 1962
In the 1980s, Patricia discovered her passion for art in the Amsterdam underground scene, where the word 'selfmade' was already commonplace. She experimented with poetry, painting and physical performances, exploring mental as well as literal limits. In 1995 she graduated from the Gerrit Rietveld academy, with her thesis project involving collage-like photo essays. She has always been attracted by interrogating "reality" and approaching it always from a fresh, creative and philosophical perspective, and she is still working on this. Patricia has created various experimental exhibitions and festivals since 2003 under the name Test-Portal, now Art. She has also been supervising students from the final year of De Fotoacademie since 2002.
From a holistic approach she created since 2009 YinYoga Fusion and YinYoga fusion now-Art. She is teaching this at the beautiful: Space to Be at the community, Rijkshemelvaartdienst. In CityNature and recently also @ het Nieuwe Instituut R'dam.
GENERAL INTRODUCTION

As a person and throughout my work, I've been absorbed by "space": Cultural and Natural space. Body, Mind and Spiritual space, the Whole and the Individual: closing the gap between these supposed opposites creates an optimal space.
 The word BreathingSpace is reflecting my desire perfectly. 
In our constantly changing, ever more opening world, "BreathingSpace" is proving to be an inexhaustible source of inspiration and challenge for the entire planet. How can we remain ourselves and also connect with each other. As my work as an artist, teacher and curator emanates from an organic development, they have become almost indistinguishable to me. I work with a forward looking vision, acting to the future.
Everything underneath the image is also interpretation, feeling: mostly inner space (which I, paradoxically, want to show on the outside).They are tangible symbols for the intangible. An attempt at wholeness. As such, it reaches beyond the horizon.